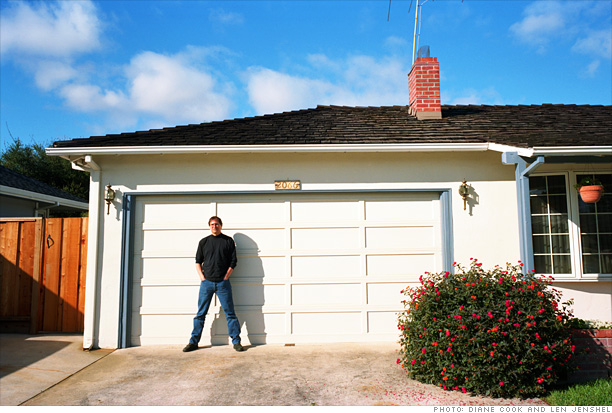 On April 1, 1976 Steve Jobs, Steve Wozniak and Ronald Wayne founded Apple, operating out of Steve Jobs' parents' garage.  If you know the history of Apple, then you know that it eventually took off, then floundered, then took off and is now a top company in the world.
But it all started in a garage.
I wonder what it would have been like to be there in the days of the launch of Apple – in the garage.  I wonder if I would have supported and helped this new start up company.  What if you were there and partnered with Apple when they were just starting in the garage?  That would be a great story.  Now that Apple is bringing in 44.2 billion in free cash flow and is a leader in the technological world, wouldn't it be great to say, so many years later, "I was there in the garage with the Steves before Apple was Apple."
To be a person who stands in the garage it takes buying into a vision before it becomes a reality.
Right now, The Rising is in the "garage."  These are the beginning stages of a movement.  We are quickly moving towards our first sneak peek service on May 11th at The NorVa and I want to invite you to join us in the garage, here and now, as we move forward toward our launch day on September 14th.  Come out to a launch team meeting on Monday night or plan on coming to our vision night on March 9th at Cure.
I'm extending the invitation to you to join us in the "garage" – from the start.  How great would it be to look back 5 years from now when are reaching thousands with several campuses and seeing our city resurrected, and be able to say, "I was a part of this when there were just 40 people and this was a dream – I've been a part of this since we started in the "garage."  You're invited.